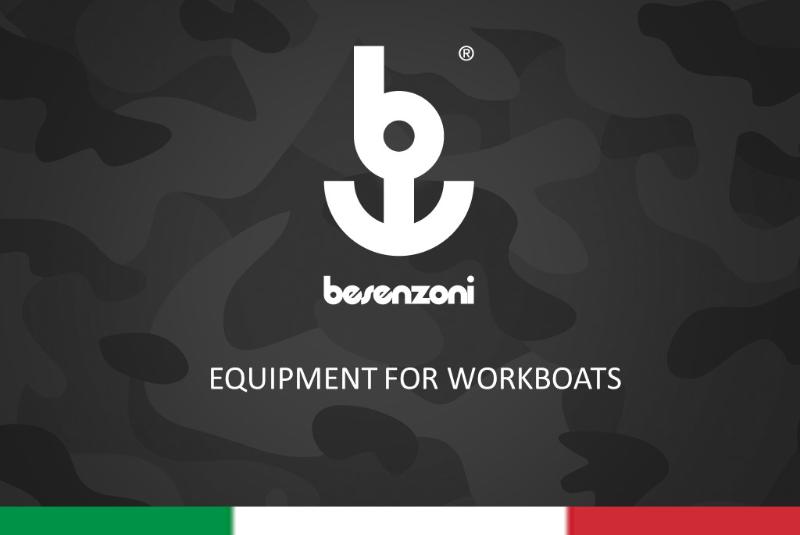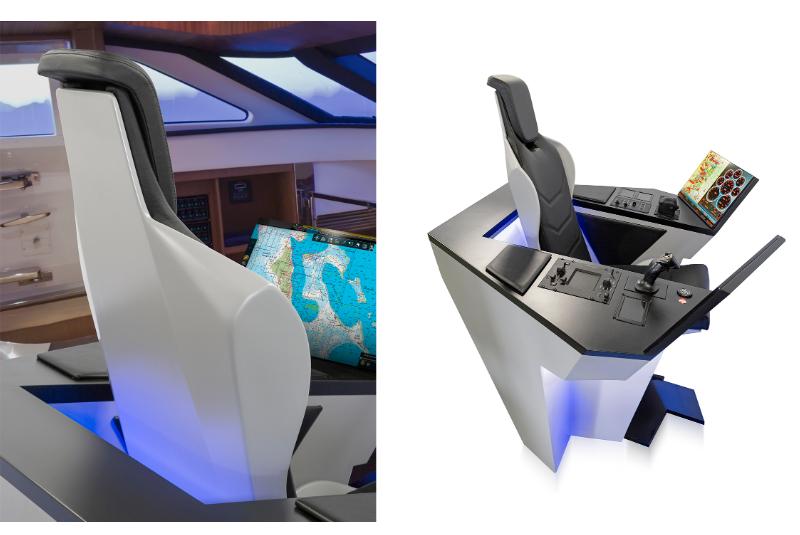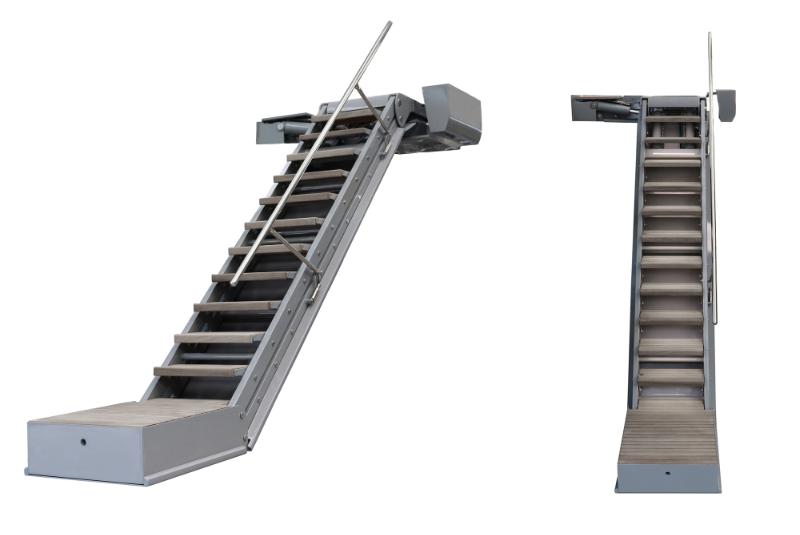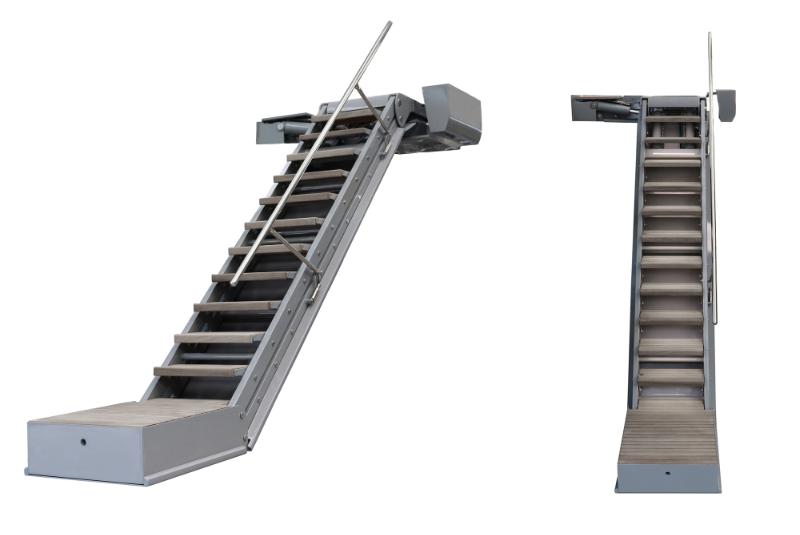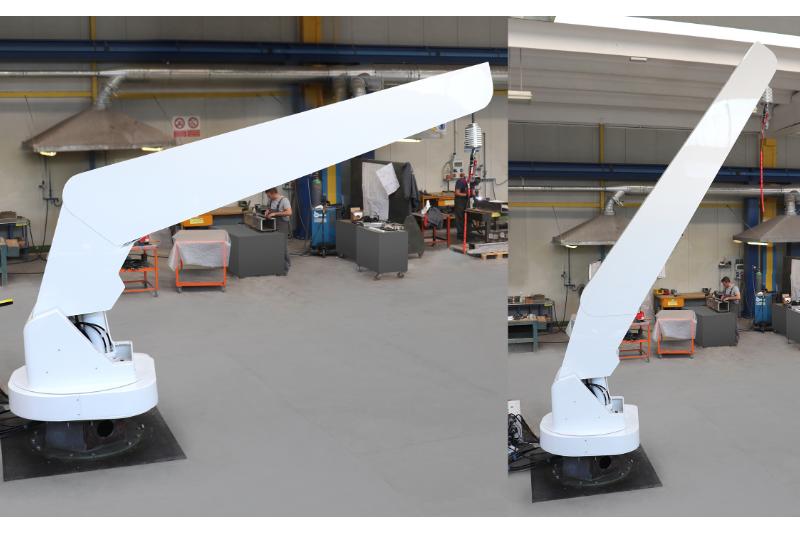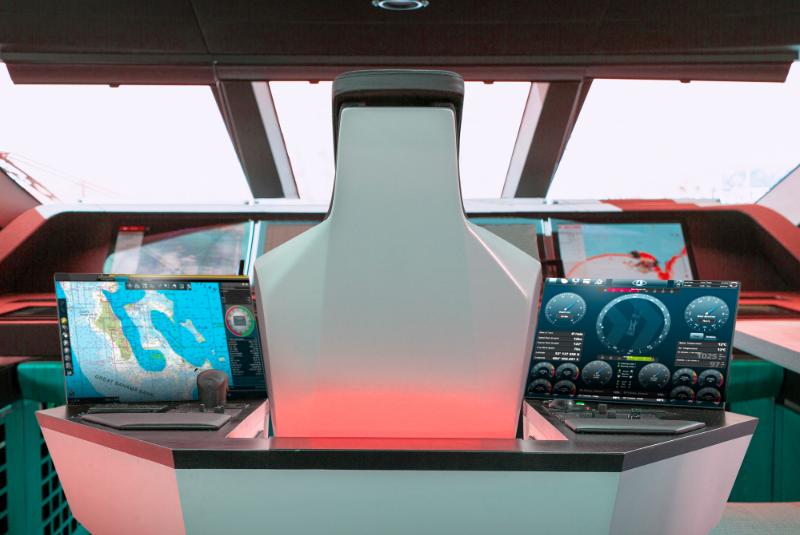 Besenzoni - not only pleasure boats, now we also have a WorkBoats series! 
Besenzoni - not only pleasure boats, now we also have a WorkBoats series!
Our wide range of products, ranging from helm seats to watertight doors, designed for both commercial and military boats, benefits from the expertise our company has gained in the area of recreational boats in order to fully meet the requirements of this complex sector.
Besenzoni, the Sarnico-based company, known in the yachting sector all over the world as a supplier of accessories for recreational boats for over 50 years, have decided to introduce to the wider public its range of products designed for the commercial and military sector, which for many years has been a key part of our business.
To date, among the products we manufacture for the commercial and military sector are helm seats, gangways, boarding ladders, cranes, batten cars, hydraulic handling systems, hatch openings, watertight doors and much more.
The new range will include all those exceptional products that feature in the 'pleasure' boat range, reimagined and adapted for workboats, where choosing high-quality materials is just as important.
Besenzoni have risen to the challenges presented by the workboat sector and have succeeded in understanding and satisfying the needs of customers in this market, too. The functionality, comfort, and quality of our products as well as the bespoke solutions we offer our users has given us an excellent reputation and for this reason Besenzoni have chosen to develop ad hoc solutions for workboats and defence boats. These areas often present difficult challenges which require operators to act quickly and decisively. A specially designed and highly organised working environment will therefore make all the difference. The Workboat products therefore complete the range of solutions offered by the Sarnico-based company and provide the opportunity to expand the range of our products from aesthetically pleasing ones (the pleasure boat range) to totally ergonomic and functional ones designed for more challenging conditions without compromising on style.
Let's take a closer look at the features of our most popular accessories.
Gangways By applying the same technology used in the products in the pleasure boat range in terms of systems (hydraulic power unit, telescopic applications, remote control), the gangways designed for workboats do not feature all of the "stylish" details unique to Besenzoni but incorporate materials that are more suitable for withstanding heavier loads. For example, these gangways, which are manually operated in smaller boats and automated in larger boats, feature an aluminium platform and much sturdier components, making them more suitable for the conditions they will encounter.
Cranes Specially designed to facilitate the movement of cargo to be loaded and unloaded in a marine environment, Besenzoni's cranes are made of powder-coated aluminium, which is both durable and reliable. The lifting capacity varies depending on the model or on the specific requirements.
Helm seats These iconic helm seats are Besenzoni's flagship product. Ergonomic design and sturdiness are two unique features of this accessory. They are packed with features and can be manufactured with a control unit incorporated into the armrests or the sides. They can be custom-made according to the client's specifications. They can include monitors, control handles and light switches, thereby creating the feeling of a genuine bridge. Thanks to the cockpits, which have been designed in conjunction with the helm seats, piloting the boat will be smoother and easier.
Everything therefore becomes easier to access and to operate. In addition, thanks to a careful manufacturing process, each stage of the process is monitored by the company, from design to production to assembling each component on-site and providing support during on-board installation, carrying out the checks and tests that the various products undergo ourselves.