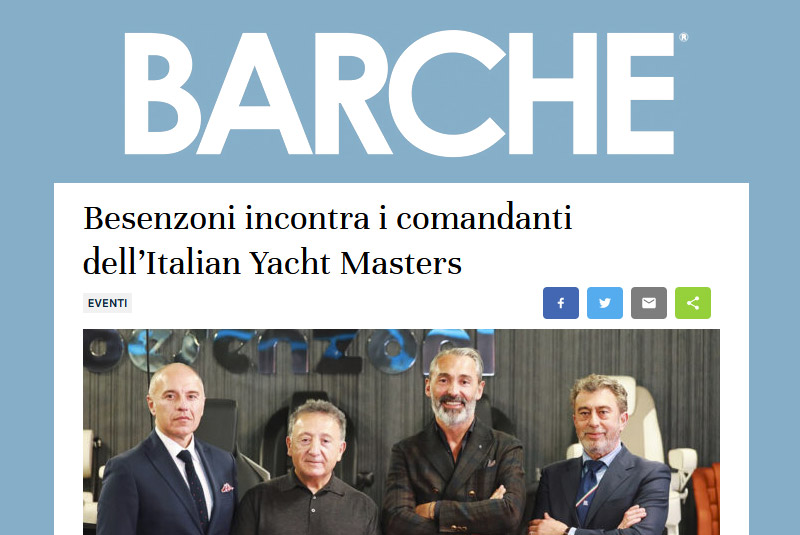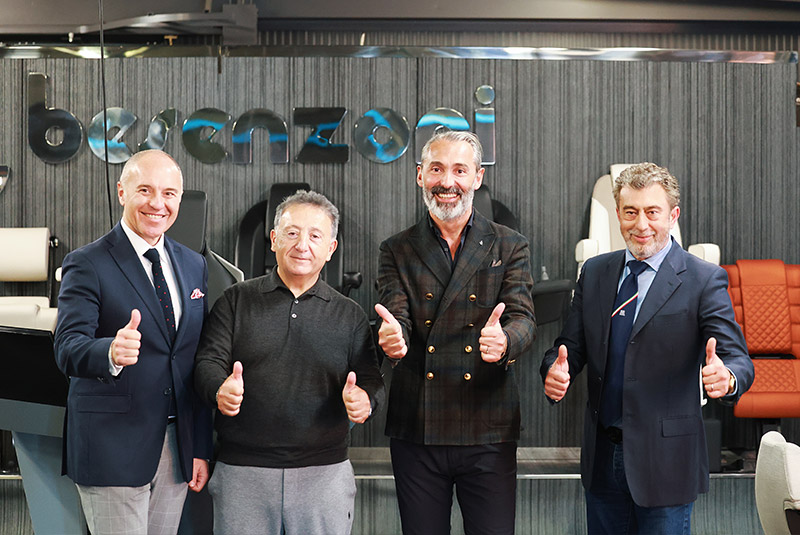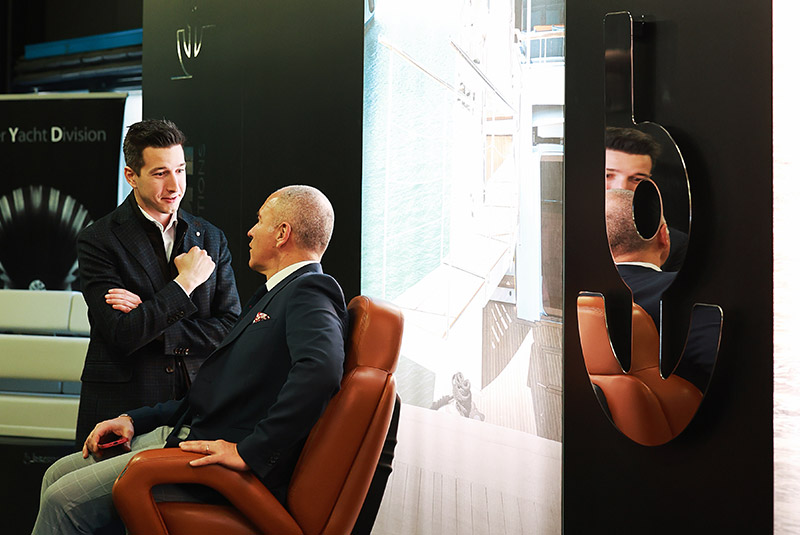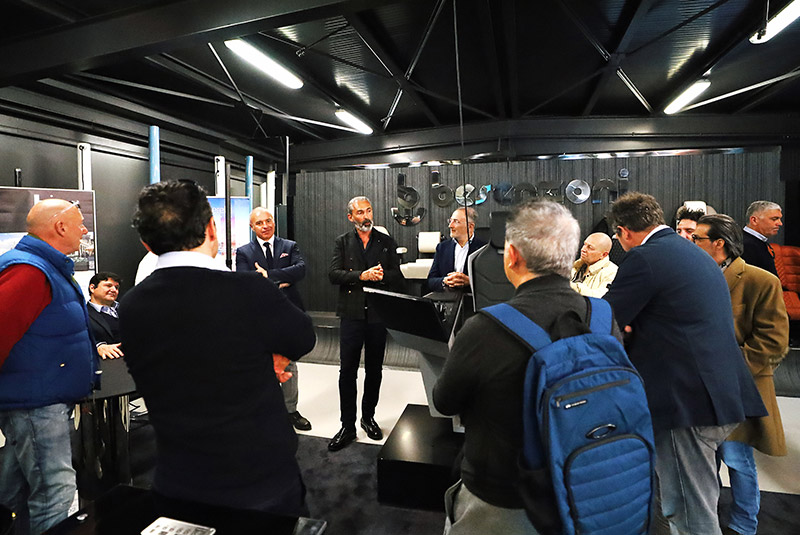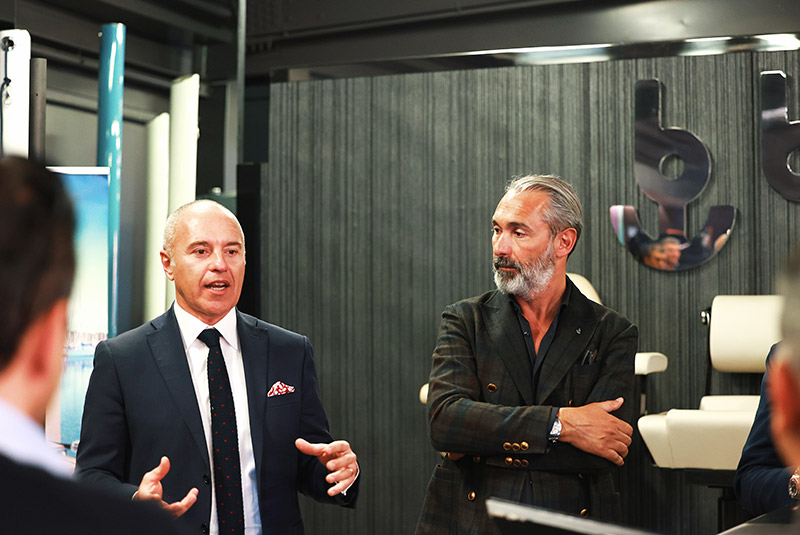 Besenzoni meets the captains of the Italian Yacht Masters
Meeting between Besenzoni and 15 captains of the Italian Yacht Masters, an interesting comparison aimed at providing quality services to shipowners.
The Sarnico-based company hosted the president Capt. Gino Battaglia and a group of superyacht captains of over 40 meters from the Italian Yacht Masters association, who were able to visit the design and construction departments of the famous Italian brand of nautical components. The construction quality and design technology behind the Besenzoni product has been admired with interest by those who are the first users on the boat. The visit was therefore an important opportunity to have a direct discussion and allow for a mutual exchange of ideas and suggestions in order to improve the work of the professionals on board but also the well-being of the owner and guests. The company offered the participants the opportunity to test some of its technological innovations, such as the products of the BeElectric line, the helm stations with customizable seats and the automatic stern doors of the Unica line, Unique Yacht Accessories. Both realities agreed in wanting to offer a quality navigation experience, starting from the improvement of safety conditions and the management and maintenance of sophisticated nautical components, and united by the same philosophy, that of making the experience, the professionalism and Italian spirit are an added value. The Sarnico-based company manufactures and distributes a vast range of products, and stands out for its design and its ability to blend functionality and aesthetics typical of the Italian experience with products that not only have a refined style, but also intend to improve the owner's experience of use. Giorgio Besenzoni, CEO, commented as follows: "It was a pleasant and very stimulating meeting that allowed us to have an interesting discussion on the market and on the nautical world. Our Unica division can only benefit from a direct connection with those who use our products on a daily basis and follow their maintenance, with a very positive result in terms of continuous owner satisfaction".
See article: Besenzoni meets the captains of the Italian Yacht Masters