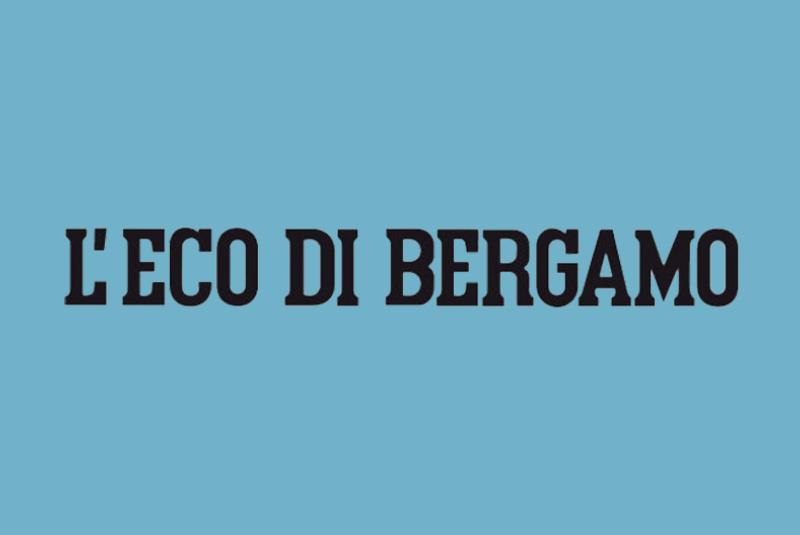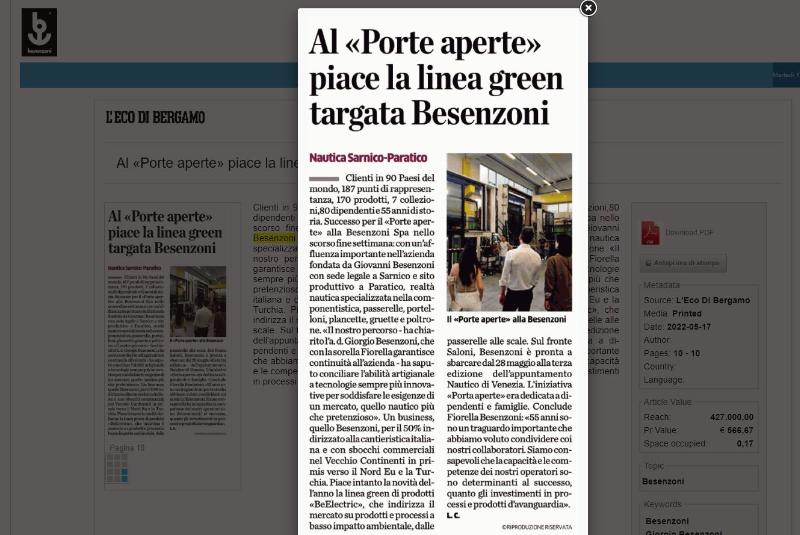 At "Besenzoni Open day" like the green line _ L'Eco di Bergamo
Customers in 90 countries around the world, 187 representative points, 170 products, 7 collections, 80 employees and 55 years of history.
Success for the «Open day» at Besenzoni Spa last weekend: with an important turnout in the company founded by Giovanni Besenzoni with administration office in Sarnico and production site in Paratico, a nautical company specialized in components, gangways, hatches, platforms, davits and pilot seats.
«Our path - said the a. d. Giorgio Besenzoni, who with his sister Fiorella guarantees continuity to the company - has been able to combine craftsmanship with increasingly innovative technologies to meet the needs of a market, the nautical one rather than pretentious ».
A business, that of Besenzoni, for the 50% to the Italian shipbuilding industry with commercial outlets in the Old Continents primarily towards the North Eu and Turkey.
Meanwhile, the novelty of the year is the green line of «BeElectric» products, which directs the market towards products and processes with low environmental impact, from gangways to ladders. Besenzoni is ready to land from May 28 at the third edition of the Nautical appointment in Venice.
The Open Day initiative was dedicated to employees and families. Fiorella Besenzoni concludes: «55 years is an important milestone that we wanted to share with our collaborators. We are aware that the ability and skills of our operators are as crucial to success as investments in cutting-edge processes and products ».
L. C.