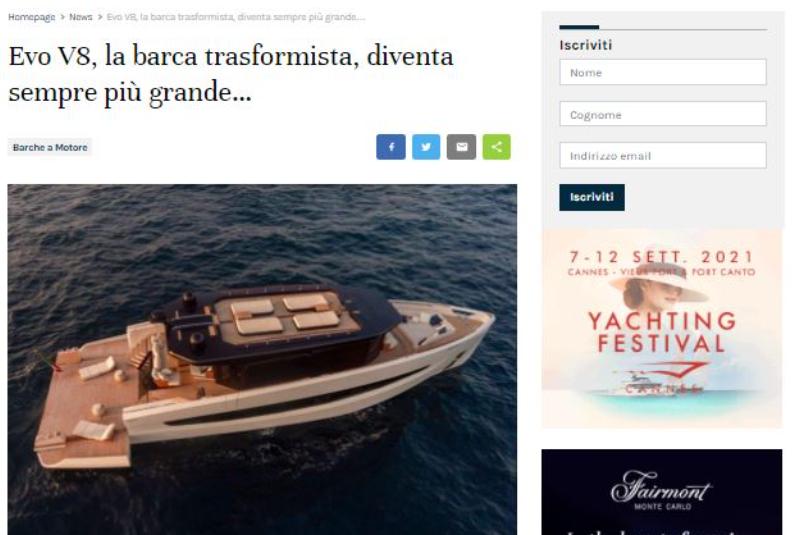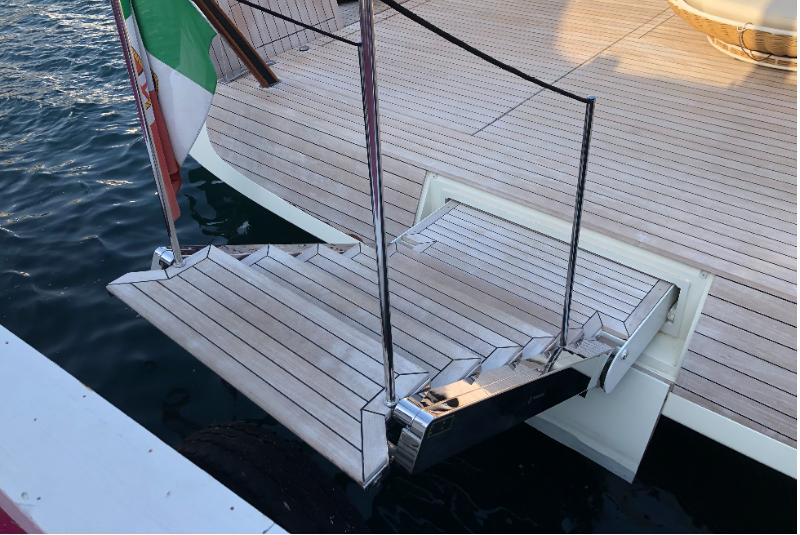 The transforming boat, Evo V8, gets bigger and bigger… _ BARCHEmagazine.com
Another preview from the Cannes Yachting Festival. There are so many things to discover aboard the new Blu Emme Yachts V8 designed by Valerio Rivellini.
If the Neapolitan shipyard had surprised us with its smaller R6 and R8, its "Transformer" boats, now the older sister manages to be even more surprising, starting from her mission, to unite the world of sailing and that of the motor. The project is by Valerio Rivellini, who told us: "Usually those who go on a motoryacht start their holiday once they arrive at their destination, in the harbor or in edge. Evo V8, on the other hand, combines the speed of the engine with the comfort and relaxation of sailing ".
In aesthetic terms, to characterize this hybrid nature there are first of all the two large carbon wheels for the wheelhouse, a typical solution of sailboats, but which here, on a power-boat, find perfect application becoming pilots on the side. ideal when maneuvering. To these are added the traditional one on the bridge, plus the fourth, "hidden" in the roof top.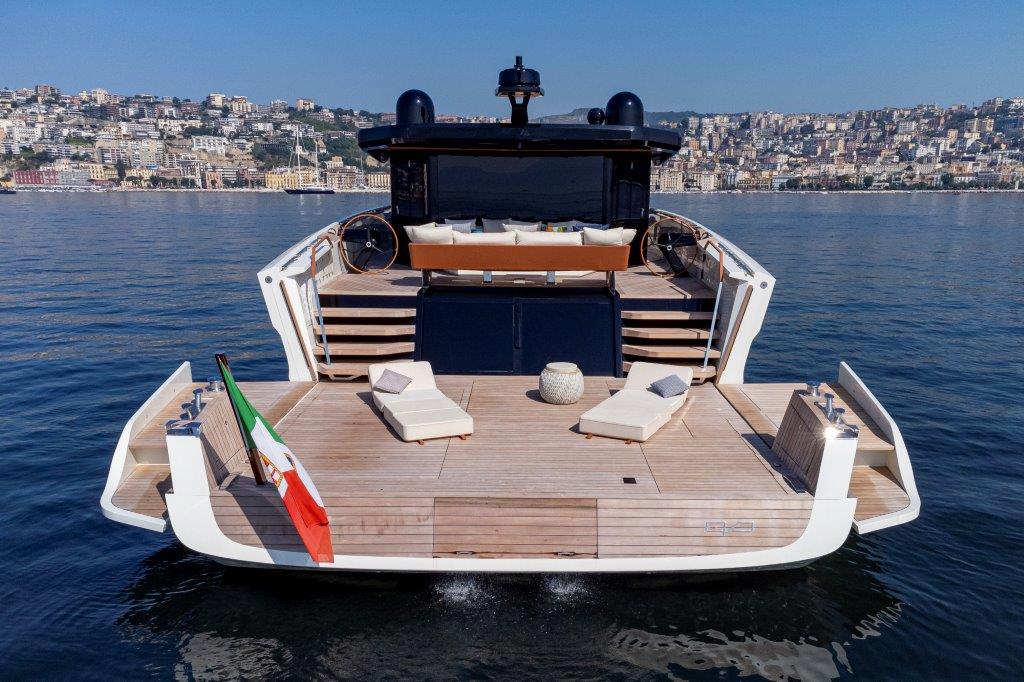 The boat is all flush-deck, always perfectly flush, and all the technical elements are hidden, such as the 3.40 m tender and the ditching crane, located in the lockers with remote-controlled hydraulic opening, under the walking surface of the cockpit. This, as per the yard's tradition, opens to the outside thanks to the foldable wings / sides. At the stern, the large bridge is only 70 cm from the water and has integrated a spectacular engineering work by Besenzoni which brings together a gangway, swim ladder and "diving board" in a single object. Overall, therefore, the whole aft area becomes a boundless beach area.
The first Evo V8 unit, which we tested during the Cannes Motor Show (for now we will give you some suggestions in preview, the complete test soon) is equipped with two Volvo Penta Ips 1350 engines with power of 2 × 1,000 hp: we touched (with a full load of liquids and passengers, on a day when the sea is not very rough) a maximum speed of 22.5 knots while the cruising speed turned out to be 18/19 knots. The 4,150 l tank allows a navigation range of about 400 nautical miles.
BARCHEmagazine.com by Luca Sordelli