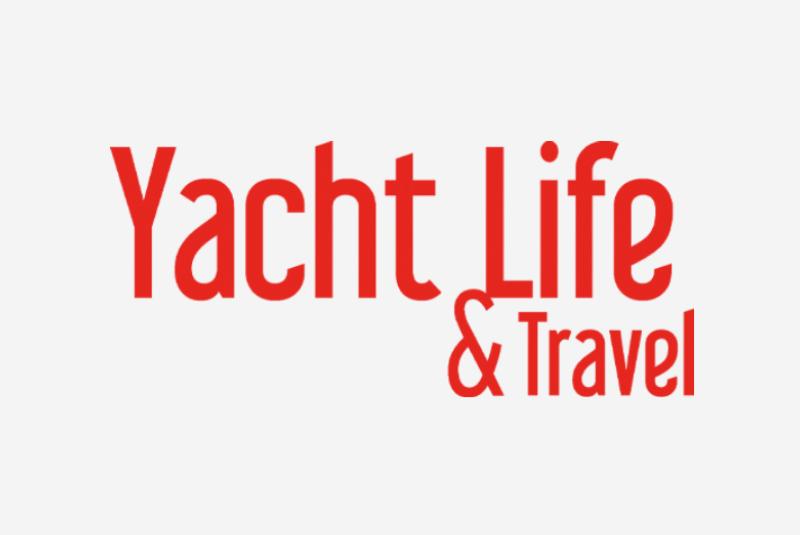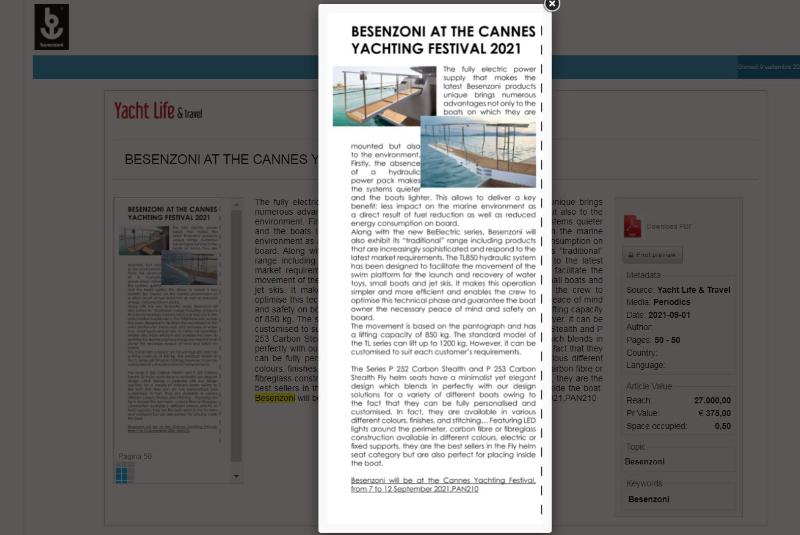 Besenzoni at the Cannes Yachting Festival 2021 _ Yacht Life & Travel
The fully electric power supply that makes the latest Besenzoni products unique brings numerous advantages not only to the boats on which they are mounted but also to the environment. Firstly, the absence of a hydraulic power pack makes the systems quieter and the boats lighter. This allows to deliver a key benefit: less impact on the marine environment as a direct result of fuel reduction as well as reduced energy consumption on board. Along with the new BeElectric series, Besenzoni will also exhibit its "traditional" range including products that are increasingly sophisticated and respond to the latest market requirements. The TL850 hydraulic system has been designed to facilitate the movement of the swim platform for the launch and recovery of water toys, small boats and jet skis. It makes this operation simpler and more efficient and enables the crew to optimise this technical phase and guarantee the boat owner the necessary peace of mind and safety on board. The movement is based on the pantograph and has a lifting capacity of 850 kg. The standard model of the TL series can lift up to 1200 kg. However, it can be customised to suit each customer's requirements.
The Series P 252 Carbon Stealth and P 253 Carbon Stealth Fly helm seats have a minimalist yet elegant design which blends in perfectly with our design solutions for a variety of different boats owing to the fact that they can be fully personalised and customised. In fact, they are available in various different colours, finishes, and stitching. Featuring LED lights around the perimeter, carbon fibre or fibreglass construction available in different colours, electric or fixed supports, they are the best sellers in the Fly helm seat category but are also perfect for placing inside the boat.
Besenzoni will be at the Cannes Yachting Festival, from 7 to 12 September 2021, PAN210.