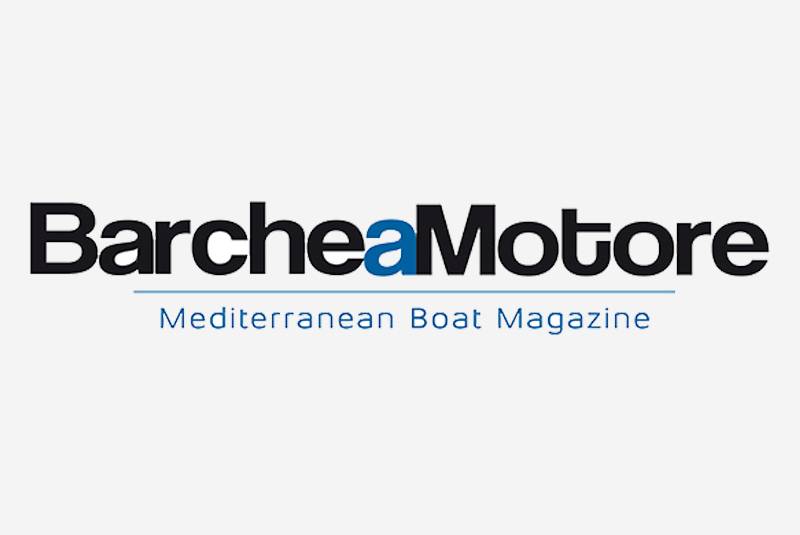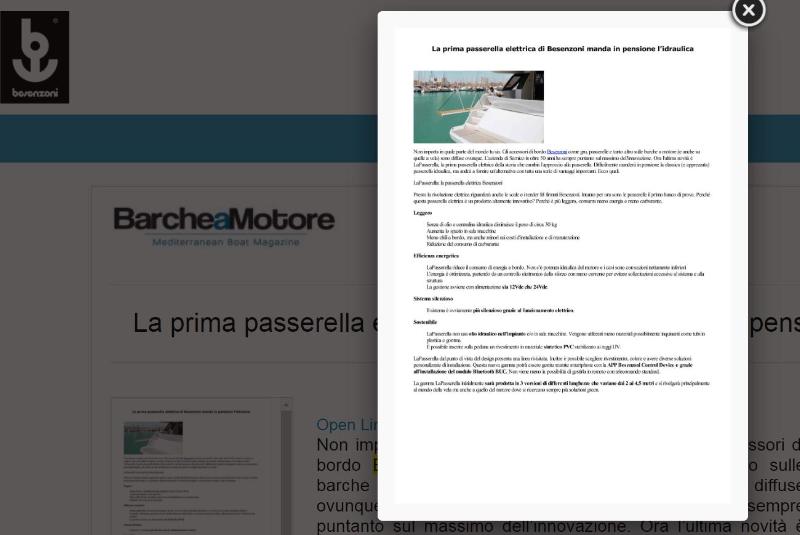 Does Besenzoni's first electric gangway put hydraulics gangways into retirement? _ Barche a Motore
It doesn't matter where in the world you are. Besenzoni on-board accessories such as cranes, gangways and much more on motor boats (and also on sailing boats) are widespread everywhere. For over 50 years, the Sarnico company has always focused on maximum innovation. Now the latest news is LaPasserella, the first electric gangway in history that changes the approach to the gangway. It is unlikely that the classic (and popular) hydraulic gangway will retire, but it will provide an alternative with a whole series of important advantages. Here are which ones.
LaPasserella: the Besenzoni electric gangway
Soon the electric revolution will also affect Besenzoni's ladders and tender lifts. Meanwhile, for now, the gangways are the first test. Why is this electric gangway a highly innovative product? Because it is lighter, it uses less energy and less fuel.
Light
Without oil and hydraulic unit the weight decreases by about 30 kg increase the space in the engine room.
Less kilos on board, but also lower on installation and maintenance costs reduction of fuel consumption.
Energy efficiency
LaPasserella reduces energy consumption on board. There is no hydraulic power from the engine and the cables have significantly smaller sections.
Energy is optimized, starting with an electronic effort control with less current to avoid excessive stress on the system and structure.
The management takes place with both 12Vdc and 24Vdc power supplies.
Silent system
The system is obviously quieter thanks to the electric operation.
Sustainable
LaPasserella does not use hydraulic oil in the system and / or in the engine room. Less polluting materials such as plastic and rubber pipes are used.
A UV-stabilized PVC synthetic coating can be placed on the platform.
From the design point of view, LaPasserella presents a revised line. It is also possible to choose coating, color and have different customized installation solutions. This new range can be managed via smartphone with the Besenzoni Control Device APP and thanks to the installation of the Bluetooth BUC module. The possibility of managing it remotely with a standard remote control does not fail.
The LaPasserella range will initially be produced in 3 versions of different lengths ranging from 2 to 4.5 meters and will mainly address the world of sailing but also the motor world where more and more green solutions are sought.