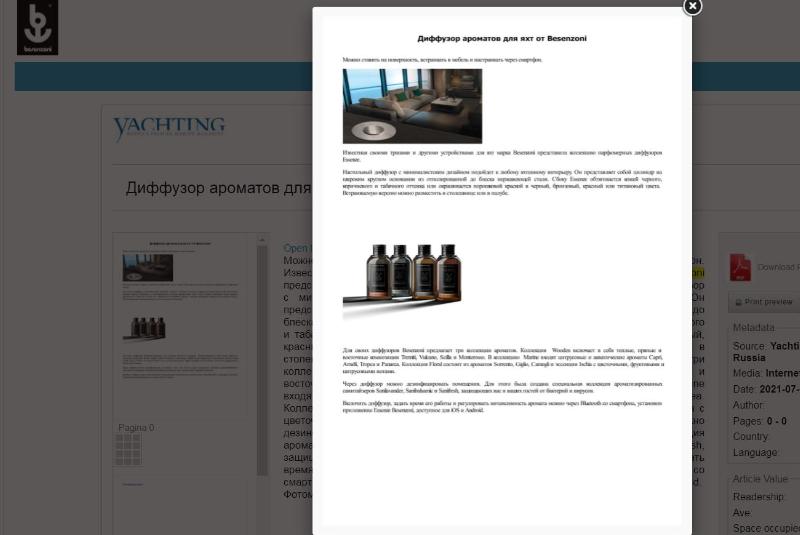 Диффузор ароматов для яхт от Besenzoni _ Yachting.su - Russia
Can be surface-mounted, embedded in furniture and configured via smartphone.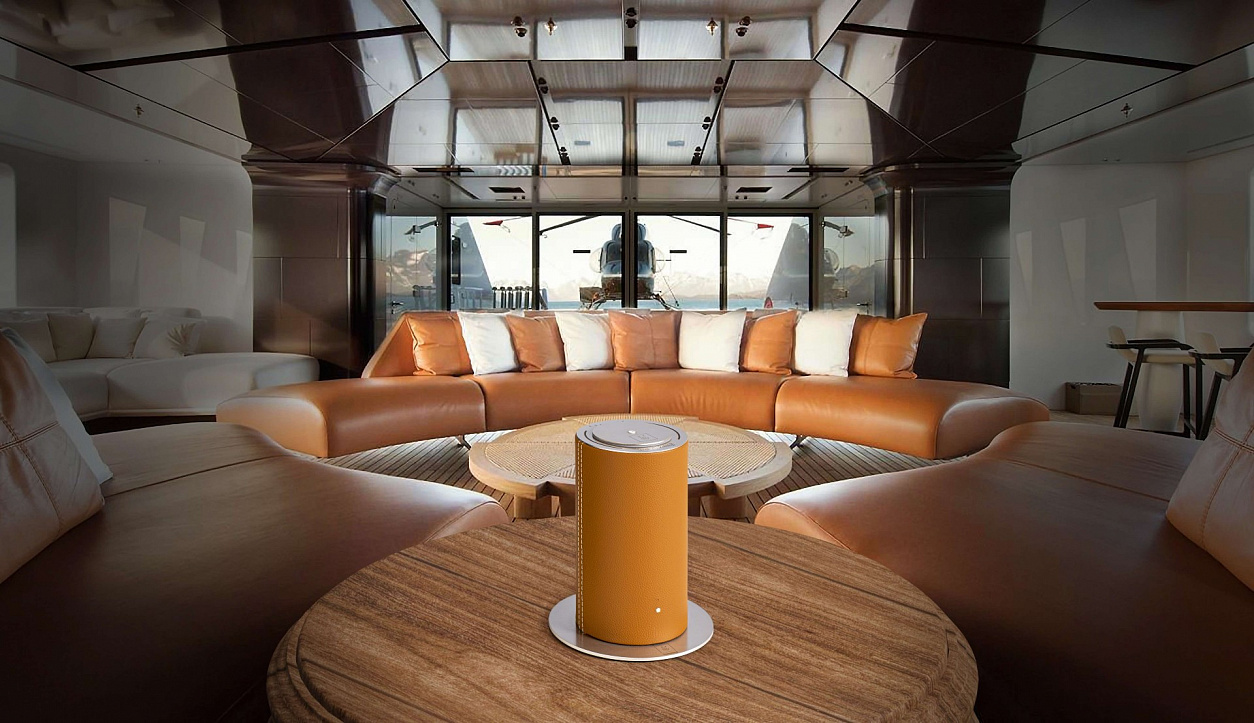 Famous for its gangways and other yacht devices, the Besenzoni brand has presented the Essenze collection of perfume diffusers.
The table diffuser with a minimalist design will match any yacht décor. It is a cylinder on a wide round base made of polished stainless steel. The side of Essenze is covered in black, brown and tobacco leather or powder-painted in black, bronze, red or titanium. The recessed version can be placed in a worktop or deck.
Besenzoni offers three fragrance collections for its diffusers. The Wooden collection includes warm, spicy and oriental compositions from Tremiti, Vulcano, Scilla and Monterosso. The Marine collection includes citrus and aquatic fragrances Capri, Amalfi, Tropea and Panarea. The Floral collection consists of Sorrento, Giglio, Camogli and Ischia essences with floral, fruity and citrus notes.
Rooms can be disinfected through the diffuser. For this, a special collection of Sanilavander, Sanibalsamic and Sanifresh flavored sanitizers has been created to protect you and your guests from bacteria and viruses.
You can turn on the diffuser, set the operating time and adjust the aroma intensity via Bluetooth from your smartphone by installing the Essenze Besenzoni app, available for iOS and Android.