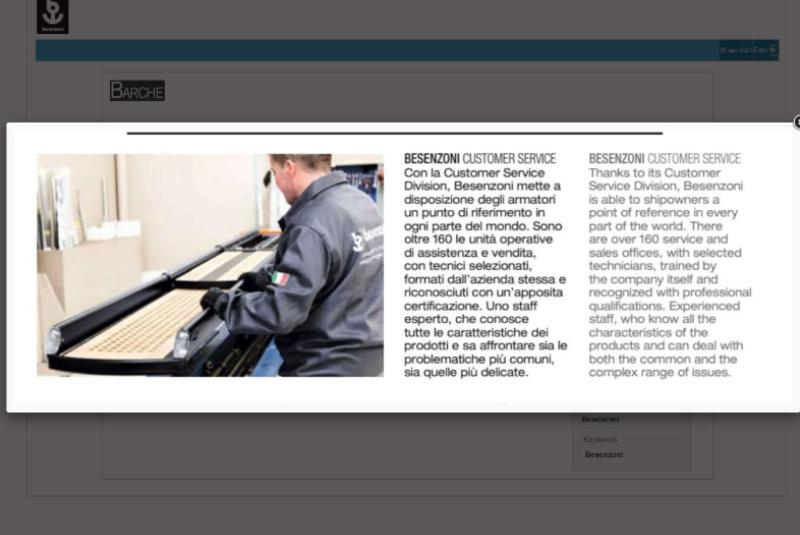 Besenzoni Customer Service _ BARCHE
BESENZONI CUSTOMER SERVICE
Thanks to its Customer Service Division. Besenzoni is able to shipowners a point of reference in every part of the world. There are over 160 service and sales offices, with selected technicians, trained by the company itself and recognized with professional qualifications. Experienced staff, who know all the characteristics of the products and can deal with both the common and the complex range of issues.